Looking for some new organization tips and ideas?
A couple of my favorite organization blogs (and some new-to-me organization blogs, several of which are now added to my blogroll) hosted a Spring into Organization Home Tour and Linky Party.
Here
is the link from IHeart Organizing that includes links to all the stops on the tour and the link party.
(Mind you I have yet to utilize the whole link party thing, one of these days...)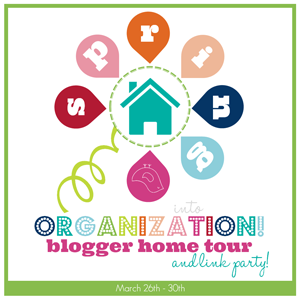 I am a little late getting through the house tours and am just getting to the amazing links everyone has posted. Please go check it out! It is so inspiring, especially for Spring!